Rubber & Concrete Car Wheel Stoppers Sydney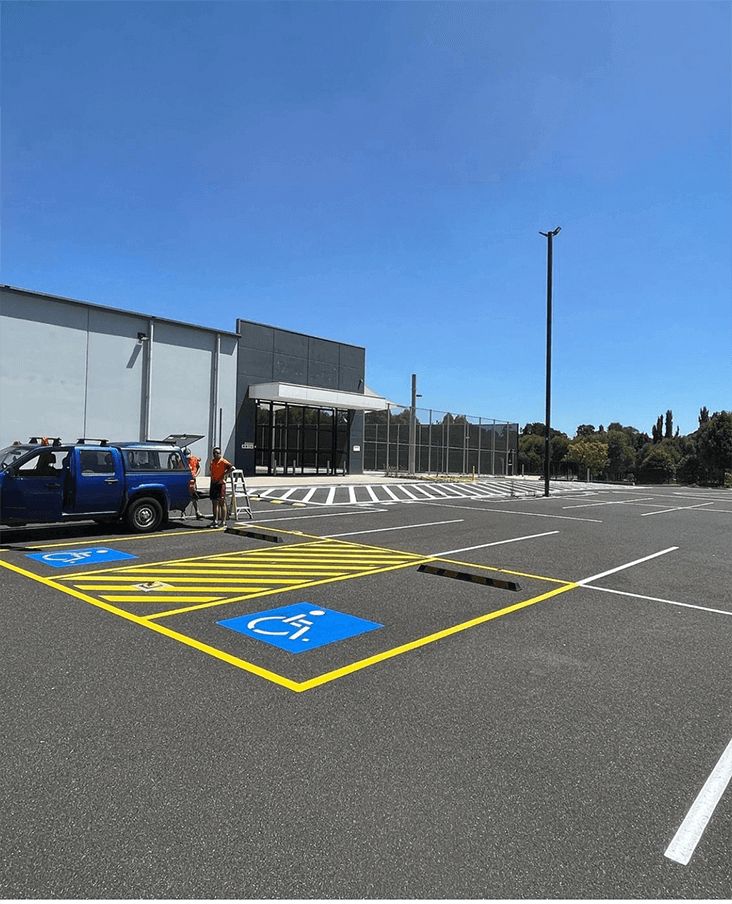 Installing car park wheel stops is a very effective and simple solution to protect property from damage and ensure proper parking. Car park wheel stops are widely used in industrial, commercial, business parking lots as well as garages. They ensure that car stops at the proper location and prevent any potential damage to landscape, sidewalks, buildings etc. Kings Linemarking brings to you the finest range of car park wheel stops in various sizes.
Car park wheel stops guides a driver as to where to stop the vehicle. They are widely used in car parking areas as they benefit greatly from the protection that they provide. Car park wheel stops ensure that cars are not parked too close to each other. Thus, avoiding any kind of inconvenience or disputes. It also makes sure when parked near sidewalks the car does not cause any obstruction to the pedestrian. Our superior quality car park wheel stops are very popular in Australia due to their durability and cost-effectiveness.
Our car park wheel stops are made from superior quality high-grade rubber and are waterproof as well. We offer car park wheel stops in various sizes to suit the needs of different parking areas. Car park wheel stops act as a barrier between two rows in the parking area to prevent accidents or collisions. They are widely used due to their flexibility. Car park wheel stops are commonly used in small parking areas where the chances of collisions are comparatively higher. The yellow stripes on the car park are highly visible to drivers and pedestrians. Kings Linemarking brings to your car park wheel stops with free fixing and can be installed on concrete or any other car parking surface. Car park wheel stops control the moment of vehicles within the car parking space. Individual sections of car park wheel stops can be joined to get the desired length.
Some of the features of our car park wheel stops include:
Durable
Tough
Cost-Effective
Highly Functional
Ready to use
Various fixing options
Kings Linemarking strives to provide superior quality products to our valued clients. Our constant efforts to bring the latest and most advanced products to our customers make us unique and reliable. Our team of experts is dedicated to providing our clients with the best customer service. We help you choose the right car park wheel stops that will meet all your requirements seamlessly. At Kings Linemarking, be assured of the quality of products. Browse through our latest collection of standard and premium car park wheel stops now!