Warehouse Fixtures And Car Park Protection
Warehouse Fixtures And Car Park Protection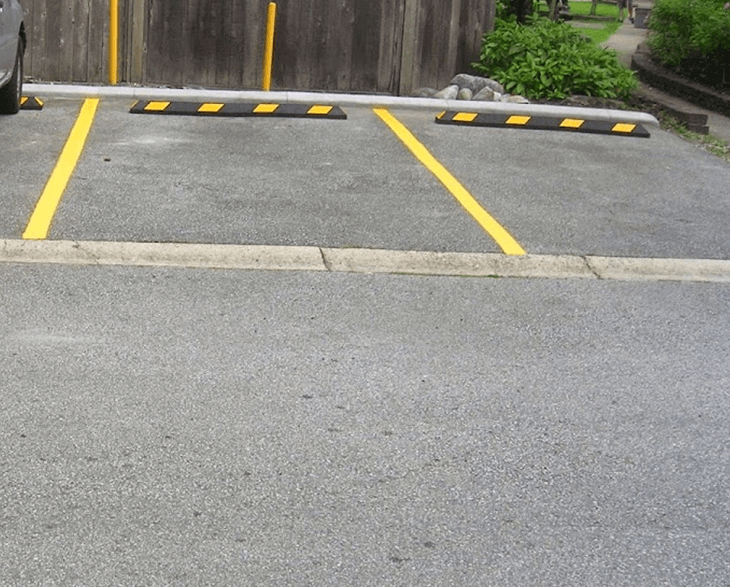 Warehouse Fixture & Car Park Protection Supplies Near Sydney
If you run a car parking facility or own a business that has a spacious car parking space, you definitely need the correct setup within that space. It's every business owner's responsibility to ensure that all the car park protection measures are in place, so their customers can enjoy a smooth parking experience. And the same goes for companies that have huge warehouses. You need the proper fixtures placed strategically in and around the warehouse to ensure safety for your employees.
So if you are looking to buy such equipment for your business car parking or warehouse, you have come to the right place as Kings Linemarking has everything you need. Whether you need car park protection supplies or warehouse fixtures, you can rely on us! So, welcome to Sydney's most reliable line marking and removal service provider. We hope to hear from you soon!
Kings Linemarking — Delivering World Class Services Across Sydney
Any business owner will tell you that to ensure that customers visit your shop or cafe regularly, car parking safety and protection are non-negotiable. You have to invest in this aspect of your business sooner rather than later. So why not give Kings Linemarking a chance to showcase what we can bring to the table? We come with 16+ years of experience in this trade, and our dedication to client satisfaction is unparalleled. Over the years, Kings Linemarking has supplied and successfully installed car park protection equipment at shopping centres, schools parking, construction sites, residential car park areas, etc. Similarly, we have helped a lot of companies in the industrial sector with warehouse fixtures that are absolutely essential for the overall safety of their employees. It's safe to say that you can count on Kings Linemarking services whenever you need road demarcation and safety equipment installations in Sydney. We make sure everything's done to perfection and to your liking!
Our Car Park Protection Supplies In Sydney
Now that you know parking area protection and warehouse fixtures are necessary, you should come to us for these supplies. Here is a sample of the equipment we have in store for you.
Traffic signs for all purposes
Easily-recognisable directional signs
Wheel stops for inside and outside areas for vehicle and pedestrian safety
Safety signs to alert employees and clients of potential hazards or blocking access to sensitive areas
Speed humps for various purposes in the compound or outside, to promote safety
A wide range of bollards, including fixed and removable types
Convex mirrors to improve safety and visibility around a corner or blind spot
Let us know if you want a customised protection item for your business area. Kings Linemarking will give you all types of custom signage on request, and that too at reasonable prices. Whether you like in-ground bollards or removable/flexible bollards, we should be your number one choice every time.
Why Choose Kings Linemarking?
There are hardly any other contractors in Sydney who can deliver the service quality that we promise to our clients. Whether you need commercial parking or warehouse protection, we are there for you. Kings Linemarking will always be the best option for business owners and industrial site managers in Sydney! Want to know the reasons behind this claim? Then simply read the following pointers!
Supply & Installation:
We supply car park protection products to our clients, but we also help them install them. Our vastly experienced crew is always ready to install bollards, safety signage, directional signage, wheel stop, etc., in your parking lot. And the same goes for warehouse fixtures installation.
We Come Fully Prepared:
You don't have to put any effort while our crew installs car park protection equipment within your parking space. Kings Linemarking comes fully prepared with all the tools, equipment and resources necessary for the job. Thus, our clients can just sit back, relax and watch us finish installing your safety set-up before the agreed deadline.
Less Disturbance:
Even when we are installing all the safety bollards, wheel stops and other fixtures in your car parking area, you will get minimal disturbance from us. Our work will not hamper your business proceedings or cause a traffic problem outside your store. We know how to work without causing any disruption or slowing down your business in general. Call us today for a free no-obligation quote for Kings Linemarking services. We are available for line marking and road marking services in Sydney and its nearby suburbs!