Line Marking Removal And Preparation
Line Marking Removal And Preparation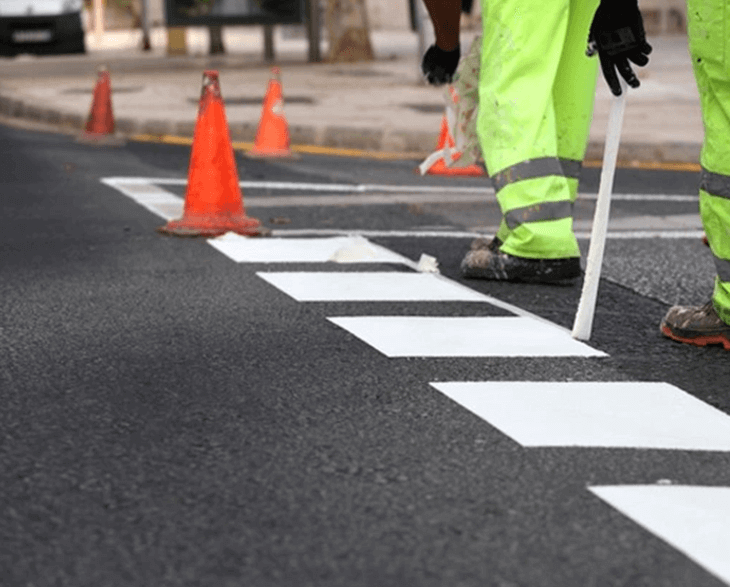 Unwanted Lines Removal — Line Marking Removal and Surface Preparation
As you know, line marking is important for car parking lots, highways, roads and warehouses, etc. But so is the job of line marking removal, and there are so many reasons for that. You might have redesigned your car parking lot, for which you need new directions, signs and markings altogether. Similarly, there might be a need for an updated line marking on a road that sees a lot of traffic every day. Regardless of the reason you may have, it's safe to say that you need a professional contractor for line marking removal and surface preparation service.
This is where Kings Industrial and Commercial Linemarking comes into the picture. It doesn't matter whether you want line removal services for industrial, residential or commercial spaces in Sydney. We are always up for any kind of job. Kings Linemarking has all the resources, equipment and personnel to deliver the best results to its clients.
So, talk to the leading line marking removal and surface preparation contractor in Sydney today!
The Most Trustworthy Name in the Industry — Kings Linemarking
Consistency, high-quality line marking removal, car park line painting and paint for car park lines service delivery and customised solutions are the aspects that define us. Since we first began our business more than 16 years ago, we have taken on all kinds of projects in Sydney, including road marking, car park line marking and line-marking removal projects from various sectors across NSW. We never cut any corners, and neither miss any deadlines as we are highly dedicated to what we do. And that is why businesses, civil authorities and other institutions come to us for road demarcation services. You can do the same. Our line marking experts will be happy to give you a free quote for our line marking removal and surface preparation services!
Our Methods of Line Marking Removal in Sydney — Kings Linemarking
There are different types of techniques when it comes to surface line removal. The technique that works effectively in removing car parking lot lines is not necessarily the technique best suited for warehouse line removal. That is why hiring a contractor with multiple line removal methods on the table is essential. Luckily, Kings Linemarking is one such company that can give you tailor-made solutions for your requirements!
Here are the methods that we specialise in Sydney:
Water blasting:
We use ultra high pressure water blasting to remove the old line painting. We then vacuum the excess water and all the paint, taking away all the mess, leaving a very clean surface. You can repaint the surface which has just been cleaned after the surface has dried completely. If there are chlorinated rubber based or waterborne paint spills, coatings etc, this process is the best method for you.
Shot blasting:
We employ small metal beads which are directed to the surface at high speed and power. This chips away at the thick surfaces and coated lines.This is the ideal method if you need to re-texture the surface before applying the epoxy or sealer, and repainting the lines. We also recommend shot blasting if you wish to restore skid-resistance to the area.
Paint:
This is the most commonly-used method and also the most cost-effective way to cover the unwanted lines. We will use blackout paint — which matches the colour of the base floor — to cover the existing lines. When we have finished, you can either leave it unmarked or paint your new lines over it.
Surface grinding:
This is the preferred way to restore texture back to the surface around lines specially for repainting or sealing purposes. Surface grinding uses rotating disks which grind away the paint and the coatings. The unwanted lines are completely removed. It is highly recommended that a surface sweep or scrub is done soon after the grinding to remove all the surface dust. Please call us for a free quote from Kings Linemarking.